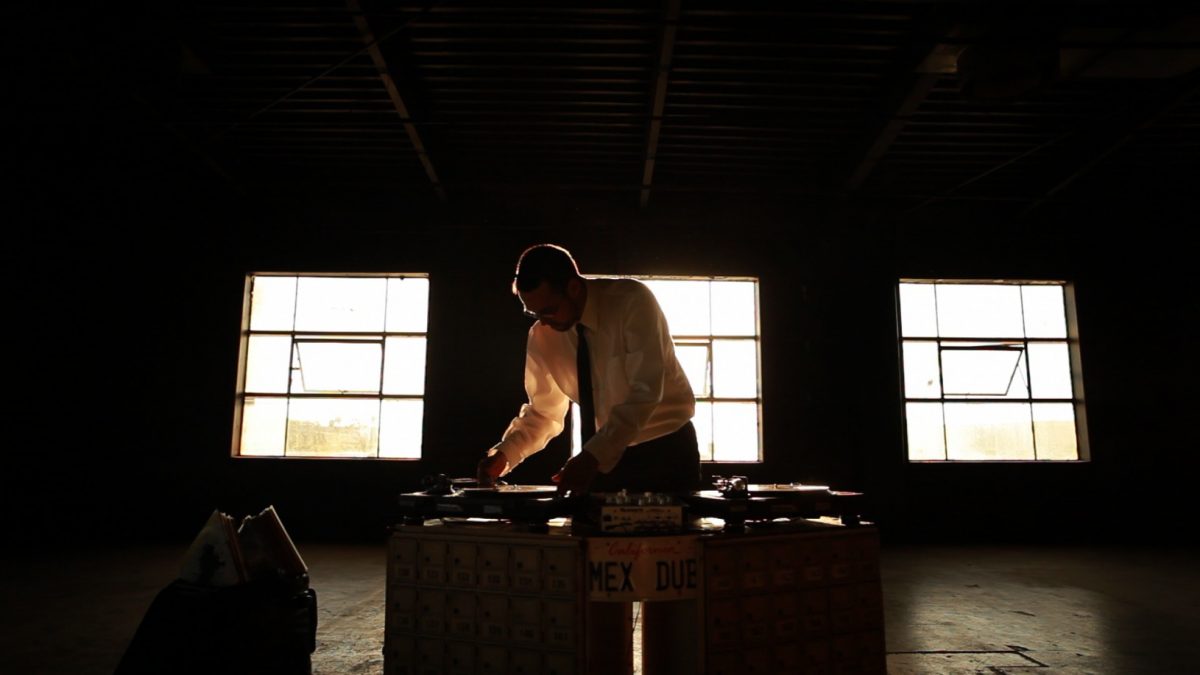 Marcelo Tijerina has done it again. Mexican Dubwiser, new album, "ELECTRIC CITY" is produced by Ulises Lozano and Marcelo. Set to be released between Kool Arrow Records and Kin Kon Records (KINKY's Record Label) on March-25-2014 in the USA & Canada, and soon after a Mexico release, will follow.
Internationally known Mexican Dubwiser (Marcelo Tijerina) hails from Monterrey, Mexico and it's currently a Los Angeles resident. His debut CD Revolution Radio, produced by Marcelo and Ulises Lozano (Kinky) introduced a timeless post futuristic sound. It was released on Billy Gould of Faith No More's label, Kool Arrow Records.
Those familiar with contemporary Latin music recognized some heavyweight names among the collaborators on Revolution Radio. For ELECTRIC CITY some return and some new are added to the bill. El Gran Silencio, Randy Ebright of Molotov, Francisco Javier lead singer of Tropical Panama, plus Pato Machete, Celso Piña, Ulises Lozano + members of KINKY, Serko Fuentes, also it has some of Los Angeles finest MCs of the underground scene like Rocky Dawuni, reggae artist from Ghana, Africa. Soul singer: Myron Glasper of Myron & E (Stone Throws Rec). Hip Hop's MC Longevity. New York resident: Treasure Don straight out of Jamaica + many more surprises.
ELECTRIC CITY first single is BAD BEHAVIOR a collaboration feat Ulises Lozano, Billy Gould and Myron Glasper on vocals. Other great songs on the album are: Bicicleta (Lindo Monterrey) ft el Gran Silencio, She Got It ft Randy Ebright, Unlimited feat Longevity & Serko Fuentes but its hard to take one pick, they all are unique.
Mexican Dubwiser has been busy holding it down in Los Angeles since 2000. After the release of his first album, which had a unique style and sound, based on electronic rhythms, that fuses with cumbia, reggae, funk and dub took him to Bogota, Colombia, for his first Latin America show promoting Revolution Radio. He then has play as a FULL BAND large festivals in Mexico City like Vive Latino, Guadalajara's RMX, San Jose del Cabo Fiesta de la Musica Fest, Cholula, Puebla 72801 Fest and Monterrey's Pal Norte Music Fest.
His music has also taken him to share stages, open shows and going on tours with the likes of: KINKY, Bajofondo, Manu Chao, DJ Krush, DJ Vadim, Mexican Institute of Sound, Nortec Collective: Bostich + Fussible, Amigos Invisibles, Bomba Estereo, Quantic, Celso Piña, plus Grammy award winners Grupo Fantasma, Natalia LaFourcade, Aterciopelados, Julieta Venegas, Molotov, Ximena Sariñana, just to name a few.
This 2014 a Europe tour is set for June and July, starting at the biggest festival in the world, the Glastonbury Fest, in the UK, at the end of June. A USA and Mexico Tour is also planned after the release of ELECTRIC CITY. Electronica cumbia style isn't what one would expect, then again, Marcelo can always be counted on to do the unexpected. Mexican Dubwiser represents a big step into the future, while showing total respect to his cultural present & past. And to add more, Mexican Dubwiser has been getting some sponsoring and support by Focusrite/Novation worldwide, and Indio Beer in the USA & Mexico.