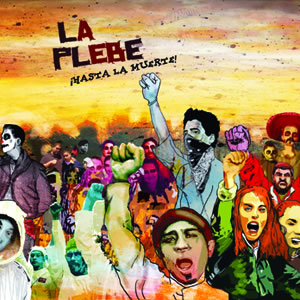 Another dose of barrio street punk with horns from San Francisco's bilingual drunk-punk circus. Once again an aggressive, sentimental offering, emanating from the heart, mind, AND the liver. This is the album that established them in the SF Bay Area as s force to be taken seriously.
"Being someone that doesn't speak Spanish I have to thank the band for putting the translations in the insert with the lyrics. The message of this record is strong, and including the translations insures that that message is not lost by any of the audience. This record is out; go buy it, give it a couple of listens, and then tell your friends about how awesome it is. You'll thank me, I promise." – punknews.org
AVAILABLE OUTSIDE OF THE US EXCLUSIVELY
THROUGH THE KOOLARROW ONLINE STORE!
For orders inside the United States, please visit Red Scare Records
---